Bay View Resort Condos in Myrtle Beach
Enjoy one of the newest oceanfront condominiums in town, Bay View Resort Myrtle Beach or actually, now known as "Bay View on the Boardwalk" with the new Myrtle Beach Boardwalk & Promenade built between the building and ocean. Couple this prime location with the top-notch amenities this condo is one of the best Myrte Beach condo rentals available in the area.
With extra large floor plans and comfortable, relaxing furnishings and designer accessories, Bay View Resort is one of the finest Myrtle Beach condo rentals. Pools are always a necessity when vacationing with children and the Bay View Resort has you covered with an indoor pool, indoor Jacuzzi, kiddie pool and lazy river. So even on those rainy days, everyone still gets to go in the water.
Located right in the heart of Myrtle Beach, it is no wonder why that one of the newer resorts is also one of the most popular. Guests can't stop raving about our beautiful ocean views. So what are you waiting for? Make Bay View Resort Myrtle Beach, your next family vacation!
Why rent at Bay View? To put it simply, why not!? Bay View condos feature top notch amenities and a perfect location, directly in front of the new Myrtle Beach boardwalk and close to the Skywheel! Located in the heart of Myrtle Beach, close to everything you need!
Learn More - Condo Rentals Bay View on the Boardwalk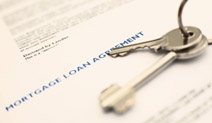 If it's an investment condo you are looking for, then Bay View is where it's at! One of the most popular condos in Myrtle Beach, plus an excellent return on investment every year. Learn about the vacation rental manangement program we offer or read more about purchase opportunities with the different Bay View Condos for Sale
Condo Amenities
Oceanfront Condo Rooms
Large Private Balconies
Direct Boardwalk Access
Oceanfront Lawn Area
Starbucks On-Site
Lazy River
Indoor Pool
Fitness Center
Splash Pool
Jacuzzi
Kiddie Pool & Play Area
Designer Furnishings
Large Parking Facility
On-Site Security
Elevators
Close to 2nd Avenue Pier
Myrtle Beach Golf

Looking to hit the links? Take a moment to visit our discount golf packages website.
Other Rental Websites
Intersted in other condo rentals in Myrtle Beach? Boardwalk Resort in Myrtle Beach or South Wind on the Ocean are both excellent choices as well for your beach vacation! Stay in luxury at the Ocean Blue Myrtle Beach condos as well. And don't forget, you can book online at our website'sBay View Resort web page.